» See Video Interview with Jerry and Tom Bannister


»Seattle P-I Article, April 20, 2007






Promise to our clients; "We're here to provide for our customers a partnership that creates an enjoyable unique outdoor living space with quality, value and integrity at every turn."

Since 1974, we have been involved in all aspects of building construction. We have designed and built new homes, remodeled older homes, and designed and built many decks. We take great pride in our work and our customer relations.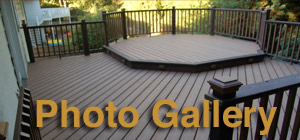 »View Photos from The Seattle Flower and Garden Show 2011
Visit Us On Facebook